The tournament was held on April 15 at the Higuerón Resort facilities, where guests, players and partners enjoyed a fantastic day of sport and networking.
The prestigious club for senior executives located in the exclusive area of Guadalmar, just a few steps from Malaga airport, has held its first paddle tennis tournament. This sporting event has managed to combine high-level sport with the exclusive touch of the Club.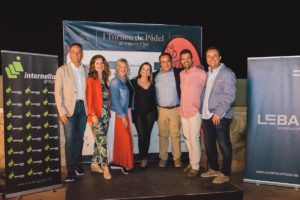 The club, withfirst class facilities made by LEBA, has decided to bet on paddle tennis as an activity that combines sport, competition and camaraderie among its guests and distinguished members. The site chosen was the Higuerón Resorts, which has several paddle courts perfectly maintained and a privileged location next to the beaches of the Costa del Sol, the club is an ideal place to hold this major tournament.
LEBA' s sponsorship of this paddle tennis tournament highlights the importance given to sport as a tool to foster camaraderie and strengthen professional relationships in a select environment. In addition, the event is part of the club's philosophy of offering exclusive and quality activities to its members.